"Everyone I talked to had a fantastic time, and confirmed that this was the best entertainment we've had in a long time."
Aymee Smith, Associated Engineering Alberta Ltd.
"A 10 out of 10 perfect choice!"
Nicole Bertram, Royal Glenora Club

"The show you put on for our seminar was regarded by many as by far the best ever.  The standing ovation at the end of the show pretty much sums it up"
Anthony Plamondon, ISL Engineering
"You and your crew did such an amazing job last night! Thank you for bringing your professionalism and showmanship to our event – it certainly raised the bar for us (I never had a doubt!)"
Lacey Sheardown, Tourism Victoria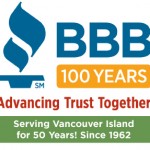 "For many you were the absolute highlight of the evening."
Rosalind Scott, Victoria Better Business Bureau

"Superb humor…A resounding success. In the formal evaluation by attendees, your performance rated the highest of all other facets of our gala"
Lorraine Garrett, A.C.E. Awards

"Wonderful performance"
Erika Rauser, Alberta Registry Agents Association

"A huge success…not only a fantastic illusionist, but also awonderful entertainer."
Ernie Gaschler, Insurance Brokers Association of Saskatchewan

"Spectacular Show!"
Bob Lotwin, NACE International
"…funny and entertaining…a great performer."
Brian Powell, Royal Bank of Canada
"Our delegates were riveted.  In my opinion, your show was the most successful entertainment that we have ever had…"
Tracy Douglas, Alberta Hotel & Lodging Association

"Comments from my customers were, "great show", "where did you get them, they were fantastic" and my favorite, "You guys finally have the entertainment figured out!"
Joe Baker, Harbercraft
"Within a minute of his stage entrance Murray had us spellbound. Within two minutes he had us laughing, and within three minutes he had us all in the palm of his hand"
Michael Wilson, Fibrenew International Ltd.

"The Husky/Mohawk retailers were simply awed by the performance, as were senior executives from Husky Energy."
Ardis Westgard, Alberta Motor Association

"FANTASTIC"
Maurizia Hinse, Alberta Newspaper Association

"(Murray & Teresa) transcended all all language barriers and left the audience amazed and astounded."
Kelly Clarke, World Federation of Exchanges Conference

"WOW!!! You were wonderful!"
R.G. Smith, Producer – An Elegant Evening of Magic
"He had people laughing, then amazed, then laughing, then completely dumbfounded. People were 'buzzing' about the performance…even days later!"
Lorraine Robinson, Westlock C.A.T.S.
"Spectacular!…Our audience was spellbound."
Linda Andres, Bassano Arts Council
"I heard nothing but praise…your show was considered top class."
Beverly Foxwell, Encore Society
"The response was stunning."
Gene McCarthy, Producer – World Festival of Magic
"You made the event! …a true delight to work with"
Russ Smith, Society of American Magicians
"…the most fantastic, unbelievable magic show we have ever seen!"
Steve Redman, Director, Sun-N-Fun
"…entertaining, highly original…"
Scott Hollingsworth, Magic Island
"Their unique, spectacular, high energy performances continuously
receive praise from one and all."
Jan Goodwin, Celebrity Cruises
"…a world-class magician/illusionist."
Ron Wilson, Entertainment Director, The Magic Castle
"Unquestionably the most talented producer and one of the top entertainers with which we have had the privilege to work."
Michael P. Platz, Chairman, Xentel DM

"After watching Hatfield in action, it is no wonder he has been acclaimed the 'Magician of the Year'."
Les Dunford, Westlock News
"4 STARS"
Winnipeg Free Press
"A Must See"
The Prince George Citizen
"Jaw-dropping Illusions"
Edmonton Journal
"A flawless performance of magic and illusions…A delight to watch"
The Wainwright Star Chronicle
"A master of comedy…seriously Funny"
Grania Litwin, Victoria Times Colonist
"…enthralled, entertained and made people laugh"
The News (Medicine Hat, AB)
"Delightful and Appealing"
Saint Albert Gazette
"Canada's Premier Magic Team"
The Linking Ring

"A whirlwind of entertainment."
Jim Hobart, Calgary Exhibition & Stampede
"Wonderful family entertainment…"
Sandi Switzer, Prince George Exhibition
"Murray Hatfield & Teresa thrilled and amazed… They draw exceptional crowds."
Ron Edwards, Medicine Hat Stampede
"The most popular show at our 2002 Festival"
Christine Burr, Canmore Children's Festival
"Keeps the audience in awe"
Lisa Yaremcio, Klondike Days Exhibition
"Without hesitation, I recommend the magic of Murray Hatfield & Teresa. Their on stage professionalism along with their exemplary approach to business ensure a successful entertainment package…"
Lorne Darlington, Lethbridge Exhibition