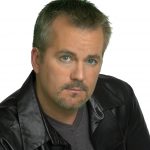 Murray Hatfield was bitten by the magic bug after seeing his first magician at the age of 10…. he never recovered!  From that moment on Murray invested all of his time and energy into his new-found passion.
In 1992 Murray hired a young dancer named Teresa to be a part
of the show.  With a background in dance, theatre and television, she was the ideal assistant and ultimately evolved into Murray's partner.
Together they bring to the stage  over three decades of training and experience in drama, dance, music and theater – and combine them with breath-taking magic, contemporary music, interactive comedy and some of the newest, most exciting, and most up-to-date illusions in the world today.  Whether a smaller after dinner performance or a full scale stage show, their magic is a compelling, unique and absolutely world class.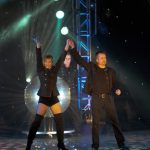 Murray and Teresa have achieved an amazing level of success.  They've produced, directed and starred in the Canadian touring production of Magic 'n Miracles for over 20 years.  This is the largest and most prestigious annual touring magic and illusion show in Canada.
Over the last decade they have thrilled audiences around the globe.  They have toured and performed in numerous countries including Australia, Britain, Cyprus, Germany, Israel, Japan, Mexico, New Zealand, Singapore and throughout North America.  Some recent credits include performances in Reno, NV (on the largest indoor stage on the continent), Southport, UK (as the headline performers of the International Brotherhood of Magicians European Conference) and they are regular guest stars in Hollywood, at the world famous Magic Castle.
In addition to touring on land Murray Hatfield and Teresa have also appeared on numerous luxury cruise ships around the globe and as featured entertainment for corporate functions from Canada and the USA to as far away as Singapore.
Murray & Teresa have been recognized and honored by their peers with numerous awards and accolades; including the Bruce Curnott Trophy for Presentational Excellence and the Silver Medal at the Pacific Rim Magic Challenge.  In 2006 they were name Canada's Magicians of the Year by the Canadian Association of Magicians while Teresa was has twice been awarded Assistant of the Year by the Society of American Magicians.